Two-Soliton Solutions
Kink-Kink Collision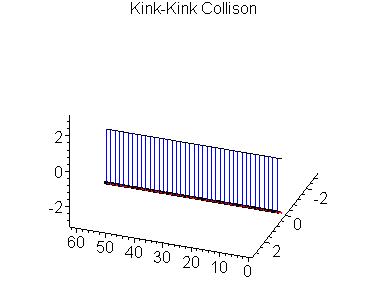 In the frame of the model it is seen that the kinks do not reject each other but pass through each other keeping the direction of pendulum rotation.
Kink-AntiKink Collision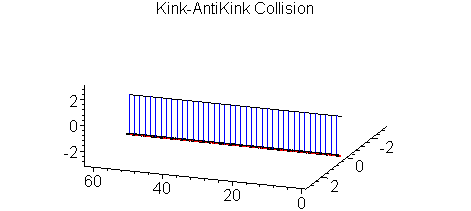 Kink and antikink also pass through each other without any changes.
Breather Solutions
Standing Breather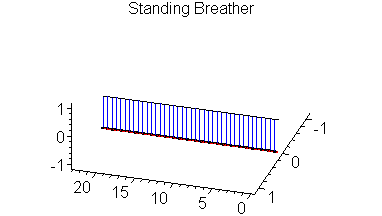 Breather is a kind of two-soliton solution, with kink and antikink coupled in an oscillatory system. Oscillations take place in a localized region so that the energy of the breather does not spread with time along the chain.
Large amplitude Breather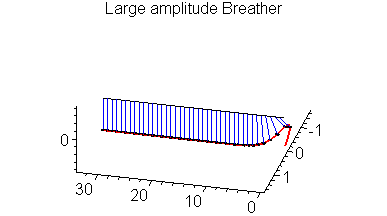 Breather can propagate with a constant velocity as a localized oscillatory excitation.
Small amplitude Breather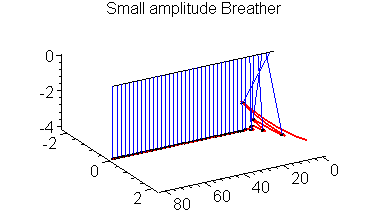 Small amplitude breather looks quite exotically.